Tom's Diner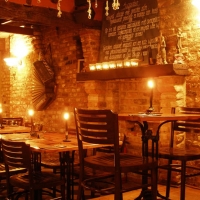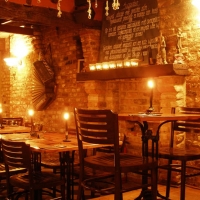 Address : West Gistelhof 23, 8000 Bruges
Phone : 050 33 33 82
Cuisine : World
Closing days : Monday noon, Tuesday, Wednesday noon, Thursday noon, Friday noon, Saturday noon, Sunday evening
Detailed map
Look at the footpaths and cycling routes in the vicinity.
Tom's Diner
Recent comments (2)
Your experience with Tom's Diner? Your opinion
Stijn B.
Gezellig restaurantje om eens gewoon lekker te gaan eten. De keuken is in de week tot 23u00 open, en dat is zonder twijfel een sterk punt in het Brugse. Het menu is inderdaad een aanrader. Ideaal om een leuke avond onder vrienden door te brengen.
Jorge Spiessens
Aangenaam verrast, heerlijk tafelen, we waren met een groep van 4 personen, en kozen voor het suggestiemenu.

Dit is ons zeer goed bevallen!