Nuance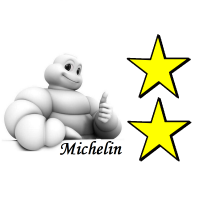 Address : Kiliaanstraat 6, 2570 Duffel
Phone : 015 63 42 65
Cuisine : unknown
Detailed map
Look at the footpaths and cycling routes in the vicinity.
Nuance
Recent comments (1)
Your experience with Nuance? Your opinion
Vic Van Calster
Kunstenaar:
Het was ons eerste bezoek aan dit restaurant en het zal niet het laatste zijn!
Reeds bij het binnenkomen werden we getroffen door de gezellige sfeer die dit 2-sterren-restaurant vult. We werden correct en vriendelijk ontvangen, maar moesten niet op onze tippen naar de tafel lopen, wat in sommige restaurants wel eens anders kan zijn.
Maar wat ons vooral beviel was het scala aan heerlijke, creatieve hapjes en gerechten, die onze smaakpupillen in tranen deden uitbarsten van genot.
Het is te veel om het op te noemen en heel wat meer dan het menu deed vermoeden.
Voeg daarbij de schitterende wijnen en het feit dat we een ganse namiddag onafgebroken genoten hebben van de kookkunst van de chef, dan kan ik hier alleen nog maar het glas op heffen en het ganse team van de Nuance proficiat wensen.