Zuidwege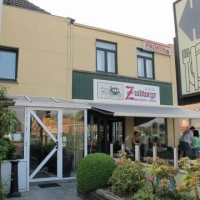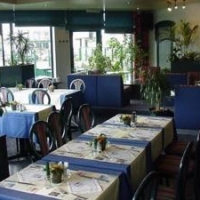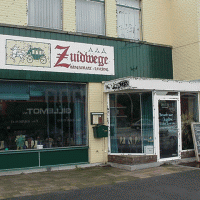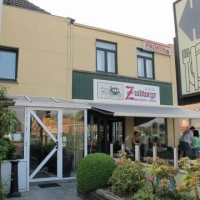 Address : Torhoutsesteenweg 126, 8210 Zedelgem
Phone : 050 20 13 39
Fax : 050 20 17 39
Cuisine : Belgian
Closing days : Saturday, Sunday
Cozy bar with wide choice of beers (about 25 species) and many other beverages. There are also snacks and light meals available. Verzorgd restaurant with Belgian cuisine.
Specialties: steak, steak and scampi dishes.
Bar / restaurant open from Monday to Friday (kitchen from 12 to 14 pm and 18 to 21 h) On weekends and paid holidays only open by reservation from 15 people
Detailed map
Look at the footpaths and cycling routes in the vicinity.
Zuidwege
Recent comments (2)
Your experience with Zuidwege? Your opinion
Bart Nollet
(H)eerlijke gerechten en elke dag een verzorgde dagschotel. Altijd vriendelijke bediening zowel in de zomer op het terras als binnen in het restaurant. Zeker een aanrader als je in de omgeving bent.
Els VT
Dagschotels zijn altijd lekker. Vriendelijke bediening.