Den Dyver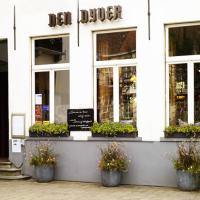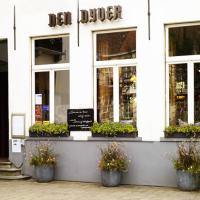 Address : Dijver 5, 8000 Bruges
Phone : 050 33 60 69
Cuisine : Belgian
Detailed map
Look at the footpaths and cycling routes in the vicinity.
Den Dyver
Recent comments (1)
Your experience with Den Dyver? Your opinion
Gaby De Decker
Centraal gelegen in Brugge, reeds meer dan 10 jaar klant en het bljft overheerlijk: verrassende, heerlijke gerechten met bijpassende bier (- of wijn) combinaties, vakkundig toegelicht door gastheer Philippe. Gezellige inrichting, vriendelijke ontvangst en bediening, rustig zonnig terras achteraan. Dit familie-bedrijf is op en top een aanrader, zeker geen "toeristenval".