Chang Thong Thai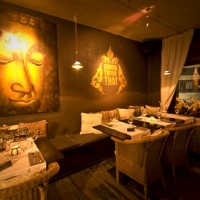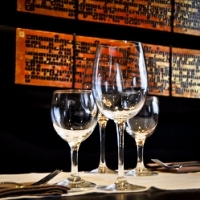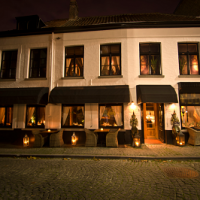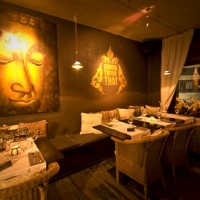 Address : Kleine Hoefijzerstraat 1, 8000 Bruges
Phone : 050 33 44 05
Cuisine : Thai
Detailed map
Look at the footpaths and cycling routes in the vicinity.
Chang Thong Thai
Recent comments (1)
Your experience with Chang Thong Thai? Your opinion
Tomba Alfredo
I was here on a business trip with some clients, I can only say NEVER AGAIN.
1. By entering we were advised to speak very silent and one of my clients speaks loud. This should have been a warning sign.
2. The food albeit it looks thai is nothing compared to thai cuisine, we ordered three different curries and one had to imagine there was something else than just sauce. So the price/quality is ridiculous.
3. The side dish rice was the size that even a mouse would starf from hunger in 24h. So the price/quantity level is also poor.
4. After comments and saying this to staff we were asked to leave, we just ordered our dessert.
5. The guy tride to steal money from us by charging the desserts, while we did not had received them.
6. After also pointing that out, he almost hit me from my chair ! Thai hospitaly is probably 8000 miles away from this place.